Virtual Access - ALL IN 2023
Stream the live video and audio content, and network with other participants on ALL IN's virtual platform.
Secure your seat for ALL IN 2024
Meet the Canadian AI ecosystem in the Fall of 2024 in Montreal, Canada. This pass includes the in-person experience, your access to the ALL IN application and access to the content of the 2023 edition.
A look back at the 1st edition
September 28, 2023, marked the end of the 1st edition of ALL IN - the most important event dedicated to Canada's artificial intelligence.
More than 2,300 AI experts, business leaders and researchers from around the world gathered in person at the Palais des congrès de Montréal in September 2023 to celebrate Canadian AI, in the presence of Justin Trudeau, Prime Minister of Canada, François-Philippe Champagne, Canada's Minister of Innovation, Science and Industry, Pierre Fitzgibbon, Quebec Minister of the Economy, Innovation and Energy, Minister responsible for Regional Economic Development and Minister responsible for the Metropolis and the Montreal Region, Valérie Plante, Mayor of Montreal.

2,300
in-person participants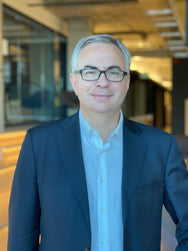 "ALL IN has showcased the AI solutions and services that are being developed here and will be adopted by companies around the world. This was the first edition of the ALL IN event but it will not be the last. We are pleased to announce there will be a 2024 edition! "
Julien Billot, directeur général, SCALE AI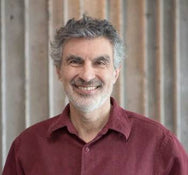 "We are on a trajectory to build a technology more powerful than anything we have built so far. ALL IN was an excellent forum to discuss the opportunities of AI, but also the need to properly regulate it to enable social progress while mitigating the risks."
Yoshua Bengio, Founder and Scientific Director, Mila
"CEIMIA is delighted to have been a leading partner in the organization of the first edition of ALL IN. Canada's leadership in responsible AI and regulation allows our entire ecosystem to shine on the international stage. ALL IN was able to attract speakers and participants from all over the world, and this is a fine demonstration of the vivacity of our AI community."

Sophie Fallaha, Executive Director, CEIMIA
A showcase of the best of Canada's AI.
With attendees from 20 different countries, ALL IN was a true showcase of the best that Canada has to offer in AI, demonstrating how AI can revolutionize various industries and improve citizens' lives. AI is transforming Canada's industries, redefining the way we work, and paving the way for a more innovative future. The event enabled Canada to position itself as a global leader in AI by sharing its expertise with the rest of the world.

650+
mentions in traditional media
400,000+
impressions on social media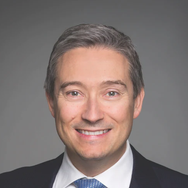 "Developing the use of responsible artificial intelligence is a key part of our government's plan to make Canada's economy stronger than ever. SCALE AI and ALL IN 2023 have set the table for more critical and timely discussions around advances in artificial intelligence. As Canada shows the world what we bring to the global AI ecosystem, it is imperative that we ensure adequate standards and safeguards for generative AI systems are in place. Our Voluntary AI Code of Conduct will keep Canada at the forefront of AI technology in a responsible way while bringing industry and government to work together on building trust to realize the full potential of AI."
The Honourable François-Philippe Champagne, Canada's Minister of Innovation, Science and Industry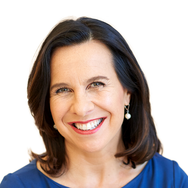 "As a hub for artificial intelligence, Montréal can count on a phenomenal ecosystem for research and innovation, boosting our metropolis' economy. I'm delighted to see Montréal host this major international event. AI is an indispensable tool for making our cities more inclusive, sustainable and efficient, and has the potential to improve the quality of life of our citizens. This event will enable experts from around the world to reflect here, in Montréal, on the best ways to use AI responsibly, while respecting our shared values of ethics, equity and accountability"
Valérie Plante, Mayor, City of Montréal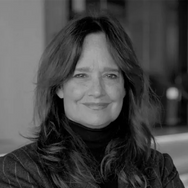 "Our AI ecosystem has been at the forefront of research advances and is now paving the way for unprecedented commercial opportunities in all economic sectors. We're proud of what we've achieved so far, and we're just getting started. ALL IN is a world-class event connecting people to real-life applications of Canadian AI in all industries."
Hélène Desmarais, Co-Chair of the Board of Directors, SCALE AI