2-Day Pass - ALL IN 2023
Maximize your ALL IN 2023 experience! Includes full entry to all conferences, discussions, debates, networking events, plus one access to the virtual networking platform and the live webcast.
Virtual Access - ALL IN 2023
Stream the live video and audio content, and network with other participants on ALL IN's virtual platform.
Secure your seat for ALL IN 2024
Meet the Canadian AI ecosystem in the Fall of 2024 in Montreal, Canada. This pass includes in-person access to the event and your access to the official ALL IN app to connect with other participants and watch all content, live or on-demand.
Discover Canada's
AI Ecosystem
Canada is central to defining the future of AI technology globally. Explore the key players driving the rise of Canadian AI and the critical factors contributing to its success.
Canada is a world leader in artificial intelligence.
Massive investments in AI research and innovation.
Renowned academic institutions, including the University of Toronto, the University of Montreal, and the University of Waterloo.
Government innovation and incentive programs, such as the Pan-Canadian AI Strategy.
Close collaborations between universities, businesses and government promoting knowledge transfer and innovation.
Center of attraction for international talent.
Leader in terms of ethical and responsible AI.
Strong international partnerships in the field of AI, in particular with France and the United Kingdom.
Canada is uniquely positioned in the global AI ecosystem.
Canada benefits from:
Geographical proximity to Silicon Valley and collaborations with players in the technology industry.
Political stability and a solid legal system.
Innovation-oriented government policies and tax incentives.
Cultural and linguistic diversity fostering innovation.
The 3 Pillars of the Canadian AI Ecosystem
Industry Players
Canadian companies are...
Canadian companies are increasingly integrating AI into their business practices, in particular thanks to the financial support available through numerous federal and provincial programs. Thanks to the expertise and talent in AI present in Canada, companies can benefit from a dynamic ecosystem that fosters innovation and collaboration.
Startups and Investors
Canada is home to many...
Canada is home to many AI-focused tech companies, ranging from startups to large corporations. Companies such as Element AI, OpenAI, DarwinAI, BlueDot and several others have developed innovative AI-based solutions and attracted significant investment.
Venture capitalists and investment funds financially supporting AI startups. Venture capitalists and investment funds are focusing specifically on AI and supporting promising startups financially. They play an essential role in the development of the ecosystem by providing financial resources necessary for the growth and success of AI companies.
Accelerators and incubators. Organizations such as NextAI, Creative Destruction Lab, and District 3 are incubators and accelerators that support AI startups. They offer mentoring, funding and networking support, helping entrepreneurs develop their ideas and turn them into successful businesses.
Researchers and academia
Canadian universities renowned...
Canadian universities renowned for AI research and training. Renowned academic institutions, such as the University of Toronto, University of Montreal, University of Waterloo, Mila and the Vector Institute, play a vital role in AI research and training. These universities attract talented researchers and students and work closely with industry to foster innovation.
In addition to universities, research organizations such as the National Research Council of Canada (NRC) and the Canadian Institute for Advanced Research (CIFAR) play an important role in promoting AI research and innovation. They collaborate with industrial partners to promote the commercialization of technological advances.
Focus on Montreal
Montreal is a dynamic and cosmopolitan city that attracts professionals and business people from all over the world. Among its main strengths: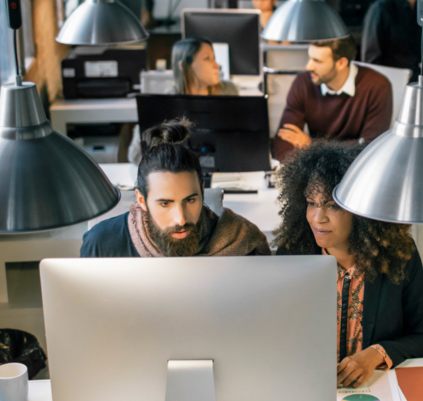 A hotbed of talents
Investing in Montreal means investing in talent fueled by world-class education institutions. In addition to its more than 350,000 university students, the metropolis has 277,000 workers in fields related to science, technology, engineering and mathematics, 136,000 in creation and 341,000 in management and administration.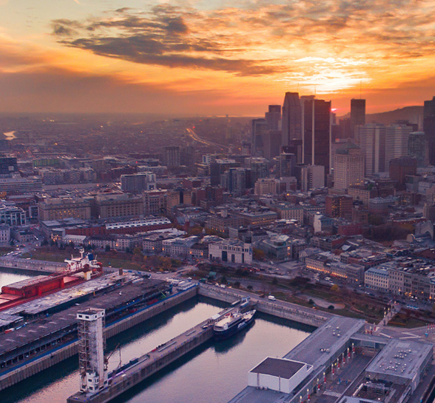 A booming economy
Montreal is a growing economic engine with cutting-edge industries such as information technology, artificial intelligence and life sciences. Professional opportunities abound in large international companies or the start-up sector.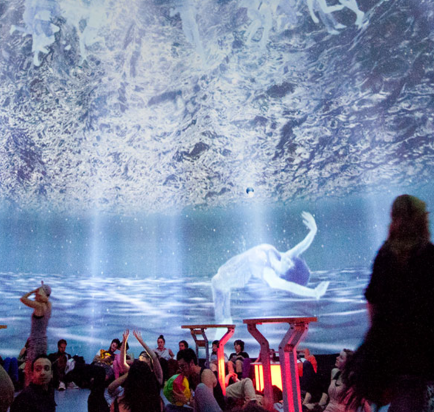 A multicultural hub
Montreal's cultural diversity makes it a stimulating place to work and live. The city is a melting pot of cultures, providing an open, inclusive environment that promotes exchanging ideas and perspectives.
Artistic and cultural vitality
Montreal is renowned for its thriving arts scene, famous festivals, art galleries and theatres. The city vibrates with creative energy, making it an inspiring place for art, design and entertainment professionals.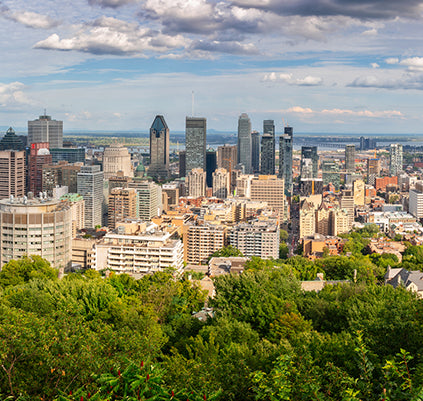 An exceptional quality of life
Montreal offers a unique combination of bustling city life and abundant nature. Residents can enjoy vibrant neighbourhoods, world-class restaurants, verdant parks, and easy access to year-round outdoor activities.